According to a report, about a dozen Birmingham-area ZIP codes show a promising market for flipping houses. The town of Moody had the highest number of flips in the area in 2013 with 58. The municipality has a population of a little under 10,000, and the median selling price for the houses was $128,333. The average purchase price on those homes was $42,750, and once flipped, the homes sold for an average of $175,420. This represents a 310 percent gross profit rate.
Trussville has about the same population, but only 36 flips took place last year. Houses were bought at an average of $182,773 and sold at an average flipped price of $197,133. Odenville's 32 flips in 2013 netted a 118 percent profit for investors in the town, and the city of Birmingham itself saw 23 houses flipped for a 107 percent profit margin. Ragland's six flips yielded an 875 percent margin, with flipped houses selling for $78,000 after being purchased for $8,000.
If you are thinking of flipping a home in Birmingham, these are the places you'll likely have the most financial gain. But remember, like all gambles, nothing in home flipping is guaranteed. Good luck!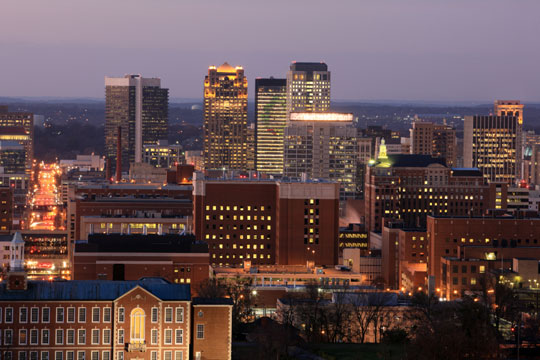 As Alabama's real estate numbers continue to move in a positive direction, the Birmingham region has been the source of much of the state's recent success in real estate sales. Moving to Birmingham seems to be more popular than ever, according to recent data that shows the occupancy rate in Birmingham was at 93 percent in 2013, thanks in part to the blooming development of the downtown area.
Residential real estate isn't the only area to see high occupancy rates. For 2013, Birmingham had 91 percent occupancy in industrial space, with a $3.42 square foot average rate. For residents and for businesses, Birmingham is becoming a strong and stable location for putting down roots. Hopefully the Birmingham area will continue to grow and strengthen, and the positive trends and demand will continue throughout 2014.
A well-known restaurant in Mobile is plotting a new location in Birmingham area location this spring, according to the local business journal. Wintzell's Oyster House has been operating in Mobile since 1938 and is looking to venture out, with reports circulating throughout Alabama papers about where exactly. Wintzell's recently closed its Northport location and plans to reopen it in Tuscaloosa in March, and a new Montgomery-area location is coming later this year. The restaurant is known for offering "Oysters-fried, stewed or nude." The restaurant has 11 locations in Alabama as well as one in Pittsburgh, Pa.
The Birmingham commercial movers have learned that the potential new location will occupy the old Costa's Barbeque building on Chalkville Mountain Road, though there has not been confirmation to that suggestion.
The greater Birmingham metro area has seen residential sales climb significantly over the last few months, with December 2013 showing an improvement in sales by 16.6 percent from December 2012. Throughout the year of 2013, it has been recorded that the market has grown 10.3 percent. The inventory-to-sales ratio in December was 8.2 months of housing supply, an improvement from last month (9.5). Restated, at the December sales pace, it would take 8.2 months to absorb the current inventory for sale. The market equilibrium (balance between supply and demand) is considered to be approximately 8 months during the month of December so this represents significant improvement from just three years ago when it was 14.6 months of supply in November 2010.
Birmingham real estate inventory decreased by 3.6 percent from the prior month, with December residential sales improved 12.0 percent from the prior month. The median selling price in December was $159,900, an increase of 3.2 percent from last December ($155,000). In contrast, the December median price slipped 3.7 percent when compared to the prior month. This trend is consistent with historical data ('08-'12) indicating that the December median selling price traditionally decreases from the month of November by 2.5 percent.

The Uptown area in Birmingham has announced that while there are only two restaurants currently open in the blossoming entertainment district, there are many venues preparing to open for 2014, with an announcement sharing that venues such as Texas de Brazil, Southern Kitchen and Bar, and a slew of other companies are applying for city liquor licenses. The leasing for the area is more than 90 percent occupied with about 4,000 square feet remaining for available and interested tenants. Big name dining venues such as Todd English P.U.B, Cantina Laredo, and a New Concept from the owners of The Ivy are among the tenants also poised to open up shop next year.
The entertainment district area will be filled with restaurants and bars to draw visitors to the neighborhood. The mix of tenants is designed to appeal to tourists and locals alike, which is something the developers feel confident that they have achieved. The Birmingham local movers have found the new culinary options coming to the city will certainly be worth a few visits to the Uptown destination.
Economic developers are coming from Birmingham and Montgomery with the joint idea of developing Chilton County with the planned growth of the Chilton Interstate Park located off of Interstate 65′s Exit 212. The property spans about 530 acres, which is plenty of room for a variety of development intentions including commercial, residential, retail, and developed landscaping.
The entire Chilton County and surrounding areas are all firm believers in the growth of the area and the potential that the Chilton industrial park could bring. The Birmingham commercial movers have found that the location is prime for commercial development due its central location in the state, making it ideal for distribution and manufacturing.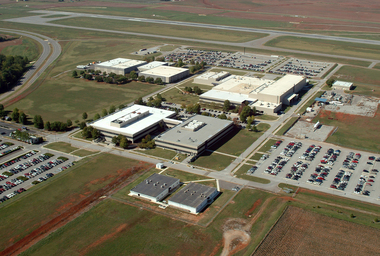 The property is divided into mini parcels for creating business park lots or a subdivide the land into residential properties. The location is one hour away from Alabama's three automakers, and there is a lot of potential for civil engineering of the area to add plumbing, power, and sewer into the park. The builder brochure shows the property is listed for $3.4 million or $30,000 per acre.
If you are looking to purchase commercial property in Midtown Birmingham, now is the time! The owners of five multi-tenant office buildings have decided they are putting the buildings on the market and are looking to cash in and sell these Birmingham assets. The midtown market is strong, and has been for a long time, and currently there isn't much space available for companies looking to put roots in the area—until now.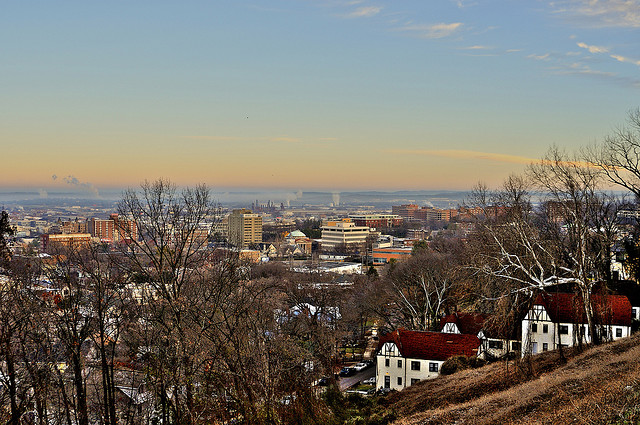 The buildings are located throughout Birmingham, at SouthBridge, Lakeshore Park, University Place, Brookwood Center, and Grandview. The Birmingham commercial movers are impressed at the volume of properties that are available all at once from a typically tight local market.
The timing is great for both sellers and buyers, because there haven't been large chunks of property available for investment purchases in the area for a while, and the market is better for selling now than it was a year ago. Developing a property is a much bigger task to take on than simply buying a property that already exists. Plus, lending rates for developers still aren't at a point that makes sense as an expense.
As far as developing Birmingham goes, there are some areas that historically have not drawn crowds or retail/commercial vendors. One of the main areas that needs improvement in the downtown area—a place that most cities have thriving nightlife, commercial and residential offerings, and people, something that Birmingham can't quite achieve. For a variety of reasons, the downtown Birmingham area has struggled to be a place where residents and tourists opt to spend their time. With a million-plus residents in Birmingham, the supply of people to spend time downtown is certainly there, now the city needs to make it into a place worth visiting.
The Birmingham local movers have found that with small businesses, retail shops and restaurants all preferring Birmingham proper, new apartment complexes downtown and other modern advancements are needed to draw a crowd back to the downtown area. If the downtown region can draw in tourism and consumers, there could be a rebirth of the city that the residents have been waiting for. Another item on the table that residents feel could use improvement? Public education.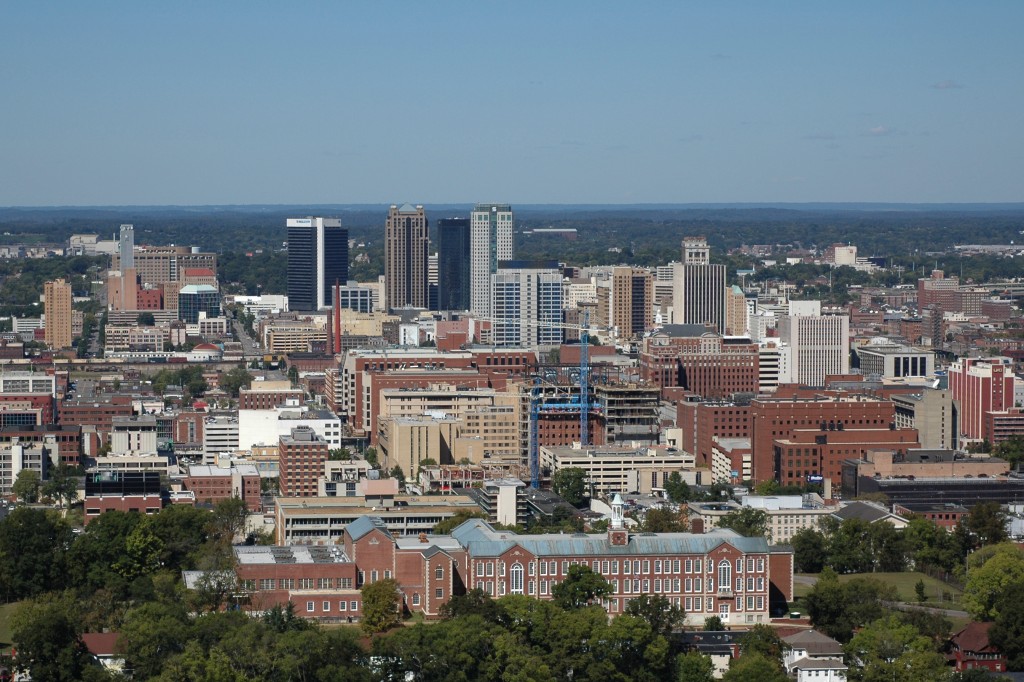 The metro area in Birmingham is reaching new highs lately, with July showing 23.6 percent growth over July 2012. Additionally, year to date sales are up for the area by 11.2 percent, which is consistent with statewide sales growth. The Mobile local movers have found that inventory in Birmingham increased by 0.2 percent from June 2013, which counteracted traditional findings of a decrease in July inventory in the previous four years.
The market equilibrium is considered to be 6 months of inventory, and the local market in July had 6.7 months on the market, which is a strong sign for the Birmingham real estate scene. Residential sales improved 5.2 percent from June 2013 to July 2013, and it is a pleasant surprise from the typical decrease in sales for that timeframe. From 2008-2012, home sales have declined from June-July at a rate of about 10.9 percent. Existing family home sales were about 85 percent of total sales, while 11 percent were new home sales, and 4 percent were condo buyers.
The building known in Birmingham as the Booker T. Washington Insurance Co. building is undergoing a transformation in the coming months, according to AL.com. The online news site shares that the building will be revamped into The Parisian, an apartment and retail project in downtown Birmingham that will introduce 32 apartments and commercial space into the historic building. Before the building was named for Booker T. Washington Insurance, it previously was The Parisian department store. The building will add a parking deck with 160+ spaces and there will also be a fitness center, club room, a rooftop deck and extensive amenities for residents.
The Birmingham local movers are excited at what the remodeling of this iconic building could do for boosting the downtown scene. On the retail side, there are talks on adding a restaurant, a bar, a deli, and other tenants that will cater to the residents as well as downtown visitors. Plans are projected for a November groundbreaking and the process is pending the Birmingham Design Review Committee's approval. We have also learned that The Parisian is one of several potential projects offering new residential housing in Birmingham. As of right now, there are three other properties planned for the downtown area.