Interested in selling your Birmingham home? If the answer is yes, you will be happy to know that home prices are rising for homes listed for sale, and Birmingham is one of the nation's top ten markets for price increases. Birmingham was No. 9 on that list with a 13.6 percent increase in the seller's asking price on homes in the metro, but with just a 0.4 percent increase in the year-over-year change in wages per worker. Riverside-San Bernadino, Calif. and Atlanta were the top two on the list.
Birmingham has seen lack of inventory as a strong catalyst for rising prices, but as of last month, the amount of available inventory is growing, so it will be interesting to see what kind of effect that has on listing prices.
Birmingham did not fall into Trulia's top 25 metros for the highest rent increases, but experts in the multifamily sector in Birmingham are expecting rents to continue inching up, even as new complexes come online downtown. However, it did say that it was cheaper to own a home in Birmingham than it is to rent one. Moving to Birmingham soon? Be prepared for a tight market where you'll likely be one of my many bidding on the same home!
Looking to buy a home in Birmingham? House sales are growing in popularity in the area, and the Alabama Center for Real Estate has found that residential sales have risen 14 percent in June in comparison to June 2013. Birmingham totaled 1,282 single home sales last month, compared to 1,128 during the same time in 2013, which was also a 3.7 percent jump from May and 17 percent higher than the five year average between 2009 to 2013. As sales continue to grow, the existing inventory in the area is becoming increasingly competitive and higher in list price for interested buyers.
The average price is up in the Birmingham metro by 6 percent over May. The median sales price for June was $177,832, up 2.4 percent from May and down 6.4 percent from June of last year. So far in 2014, the median sales price is $161,589. There is good news though if you are thinking about moving to Birmingham: Inventory jumped 1.2 percent to 7,555 units in June, freeing up a few properties for prospective movers. The average days on the market for Birmingham units was 83 in June.
There's some great news for the residential real estate market in Birmingham. According to the Greater Alabama MLS, Birmingham home sales totaled 1,134 units in April, an improvement in sales growth of 6.6 percent from last April. Maintaining sales above the thousand unit per month threshold is a symbolic benchmark that Birmingham sales routinely eclipsed prior to the recession and its return on a consistent basis will signal that the market continues to gradually recover. A few points on the local market:
April inventory in the Birmingham metro area increased 5.4 percent from the prior month.
The Birmingham area housing inventory in April was 7,513 units, a decrease of 3.5 percent from April 2013 and 41.7 percent from the month of April peak in 2007 (12,895 units).
Existing single family home sales accounted for 86 percent (same as April'13) of total sales while 11 percent (same as April'13) were new home sales and 3 percent (same as April'13) were condo buyers.
April residential sales increased 12.3 percent from the prior month.
The median sales price in April was $160,000, a slip decrease of 1.2 percent from last April ($161,950).
The inventory in the Birmingham metro area increased 5.4 percent from March 2014, so the timing is great if you are thinking of moving to Birmingham and want to have a larger variety of available homes to consider buying. Best of luck on your move to Birmingham!
In a recent study that examined neighborhoods in Alabama, the city of Helena won the title of safest city in the state. There were no reports of murders in Helena during 2012. The city was also noted for having the lowest property crime rating. The rankings were based on a few factors like murders, rapes, robberies, and assaults. A number of other central Alabama cities received high rankings. Number two on the list is Mountain Brook, Vestavia Hills is listed at number three, Pleasant Grove falls in the number four spot and Alabaster rounds out the top five.
Helena is a Birmingham suburb in Jefferson and Shelby Counties in the State of Alabama. Helena is considered a suburb of Birmingham and part of the Birmingham-Hoover Metropolitan Area, and the city is about 17 miles in size. While the crimes examined in the study aren't a problem for Helena, the area isn't 100% crime free. Property crimes still occur and cyber crimes like identity theft have happened in the area. Regardless, if you are looking for a safe place to live in Alabama, you might want to consider moving to Helena and enjoying this safe and small town.
According to the latest report from the Alabama Center for Real Estate, 1,134 homes were sold during April, compared to 1,010 in March and 1,064 in April 2013. This breaks down to an increase in the local market residential sales by 124 units. This equates to a rise in sales of about 40.9 percent since the lowest point for the local market in 2011, which was a period of 805 sales, according to Biz Journals and the data they have gathered.
Moving to Birmingham is becoming increasingly competitive for prospective buyers as available properties continue to dwindle. The average number of listings for April from 2009-2013 was 9,506, and the numbers hit as high as 12,895 in April 2007. Inventory currently available in the area remains low, with about 7,500 units available listed for sale in April 2014. While that's an increase from March by 5.4 percent, it's down 3.5 percent from April 2013.
Some additional stats:
The average days on the market for a unit in April was 116, up 22.1 percent from March and up 26.1 percent year-over-year.
Home prices have held steady, well over the $145,030 median sales price from 2009 to 2013
While it has been a rocky road for various Alabama metros, new home sales in the state rose this past March to a 13.6 percent increase over new home sales in 2013. Specifically in Birmingham, new home sales were up 17 percent from March 2013, as Mobile and Huntsville both had large leaps in growth as well. The state's five metro markets saw an improvement of 21.8 percent from February. While five markets might seem small, those markets make up 70 percent of all home sales in Alabama.
New median home sales are checking in at $225,104, which is a dip from the previous March and also from a month ago. Housing starts are also slowing down, which might be a reversible trend as the sales pick up and more supply is required. Building permits also dipped 4.7 percent but again were up 9.7 percent from February. While some things might seem up in the air for Birmingham real estate, we'd like to focus on the positive and anticipate that the rest of 2014 has pleasant news to offer in terms of sales activity, prices, home starts, and overall economic strength. If you are thinking of moving to Birmingham, we'd encourage you to check out the area sooner rather than later. As new developments emerge downtown and throughout the city, the vacancy will become competitive, as well as the pricing. Get in while you can!
The downtown area in Birmingham is undergoing some exciting growth in the coming months. One of the first vendors to set up shop in the developing neighborhood? Apparently, Starbucks! A new report is sharing that RGS Properties Inc. plans to develop 36 apartments with 9,200 square feet of retail space anchored by Starbucks downtown, the first phase in a project that could end up touching three different city blocks with 55,000 square feet of retail, around 200 apartments, office space and even a grocery store.
The Starbucks will certainly be an amenity for the apartments that will bring customers from outside the building as well. Adding a grocery store will be further incentive to keep the Starbucks busy and surrounding shops that are also planned will be about to retain customers. The building is planned for a lot located on 20th Street South. As living in Birmingham continues to grow and evolve, the modernization of downtown is a huge element to the city's success.
The metro Birmingham real estate market is seeing positive growth, according to a report utilizing the Greater Alabama MLS. For the month of March, sales for residential properties was at 1,010 units, which is up 9.4 percent from March 2013. The Birmingham area housing inventory in March was 7,125 units, an increase of 5.1 percent from March 2013 and 43.1 percent from the month of March peak in 2007. The amount of homes available for sale in Birmingham equal out to a 7.1 month supply of property. The market equilibrium (balance between supply and demand) is considered to be approximately 6-7 months during the month of March so this represents significant improvement from just three years ago when it was 11.8 months of supply in March 2011.
Sales from February 2014 to March grew almost 30 percent, which some have attributed to the extensive winter that prohibited the market from reaching its potential throughout the past few months. Moving to Birmingham? The sooner the better, as prices will continue to strengthen. The median sales price in March was $162,250, an increase of 8.9 percent from last March ($149,000). The March median price also improved 4.8 percent when compared to the prior month.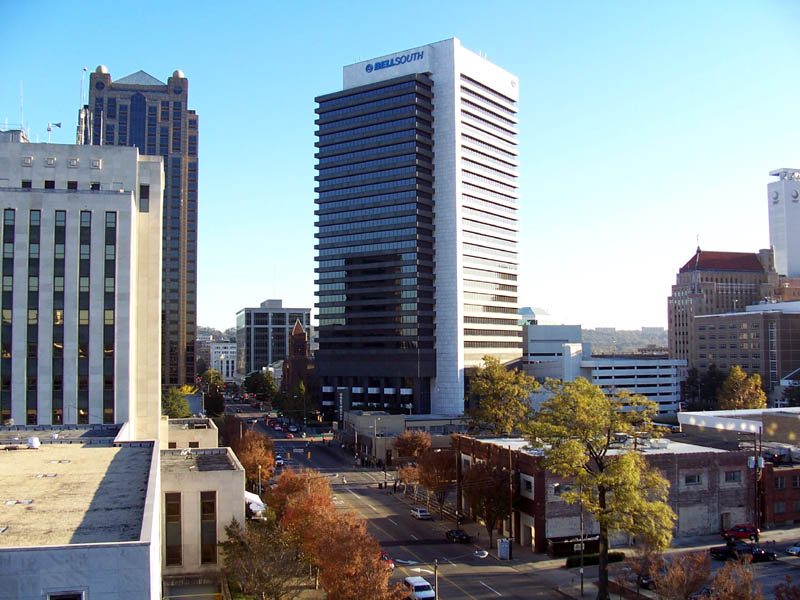 Good news for the Birmingham metro real estate market: residential sales for Birmingham increased in February by 22.8 percent over January sales. The data comes from the Alabama Center for Real Estate, who released its monthly report on residential sales in the metro area recently, noting a 0.5 percent increase over February 2013 and an 11.5 percent increase over the five-year average from 2009-2013. Moving to Birmingham has grown in popularity, according to the data from this report.
Birmingham out-performed the five-year average by nearly 3 percent. Sales totaled 780 for the month, ahead of 635 for January and 776 a year ago. So what about price? The median sales price was recorded at $154,750, which is up from January's $141,000 and last February's $142,950. February's numbers represent a 9.8 percent increase in sales prices compared to January and 8.3 percent compared to last February.
Supply and demand is tightening in the area, as currently there are 4.3 percent less available properties for sale.
In a recent study by WalletHub, Birmingham ranked as #31 among the 150 most populous cities in terms of the best place to launch a business. In addition to Birmingham, 3 Alabama cities made the list. Specifically, Mobile (No. 22), Montgomery (No. 23), Huntsville (No. 25) and Birmingham (No. 31) were the only Alabama cities featured in the ranking. Now is the time to open a business in Birmingham! The criteria that was examined to select the best places to harbor a growing business? 14 metrics, including access to financing, cost of office space, corporate taxes, labor pool availability, cost of living, average annual salary, length of an average workday and education. The website also considered an area's entrepreneurial activity, five-year survival rate, number of businesses per capita, real estate affordability, industry variety and small business friendliness.
WalletHub's list of the top 10 best overall cities for entrepreneurs is:
1. Jacksonville, Fla.
2. Fayetteville, N.C.
3. Augusta, Ga.
4. Jackson, Miss.
5. Memphis, Tenn.
6. New Orleans
7. Tulsa, Okla.
8. Columbus, Ga.
9. Cape Coral, Fla.
10. Las Vegas